Auto Electrical Repairs Service
At Rancho Smog Center, we understand that your vehicle's electrical system is its lifeblood. Without it, your car won't start, and you'll be left in the lurch. That's why our Auto Electrical Repairs Service is designed to keep your car's electrical components humming along smoothly. Apart from just dealing with smog checks, we're here to ensure your car's electrical health, too. Some of our services include the following-
Safety Checks:
It would be unwise to ride an unsafe vehicle on the road! If the car belongs to you, then you're responsible! Your safety is our priority. At Rancho Smog Center, we offer comprehensive safety checks to ensure your vehicle complies with all safety regulations. From inspecting your lights and brakes to verifying the integrity of your seatbelts, we leave no stone unturned. We know that a safe car means peace of mind for you and your loved ones.
Appliance – Servicing or Replacing:
We also provide services to keep your on-board appliances running smoothly. If your fridge isn't keeping your food cold or your stove isn't cooking properly, it can be a real hassle. We can service or replace these appliances, ensuring that your trips are as enjoyable and convenient as possible. Think of a situation where your ice cream is melting. Our team can get it fixed so that you can enjoy your favorite treats.
Brakes and Bearings:
Your brakes are essential for your safety on the road. We offer brake services that include inspecting, repairing, or replacing your brakes, so you can stop with confidence. Similarly, your bearings play a crucial role in your vehicle's smooth operation. If you're hearing strange noises from your wheels or experiencing wobbling, it might be time for a bearing check. Think about driving down a steep mountain road; you want your brakes and bearings to be in perfect working condition.
Replacement – Repair Awnings:
Awnings provide shelter and shade, making your outdoor experience more enjoyable. However, they can get damaged over time. Whether it's a tear, a malfunctioning motor, or faded fabric, we can help repair or replace your awning. Imagine you're on a road trip, and you arrive at a scenic spot. Without a working awning, you miss out on a comfortable outdoor lunch. Don't become a laughingstock when your awnings don't work! Come to us to fix it!
12V- & 240V Repairs:
Your RV relies on both 12V and 240V electrical systems. If your lights, outlets, or appliances are acting up, it can put a damper on your journey. Our technicians are skilled in diagnosing and repairing issues with both systems. Now, think about settling in for the night in your RV, and suddenly, the lights go out. With our 12V- and 240V repair services, you can ensure that your nights are well-lit.
Additional Add-Ons:
The best part is that we offer various additional add-ons to enhance your RV experience. These can range from solar panels to satellite systems, designed to make your travels more convenient, comfortable, and entertaining. You're parked in a secluded spot, enjoying the tranquility of nature. With our additional add-ons, you can stay connected and entertained, even in the middle of nowhere. It would be a unique experience of its kind!
Batteries:
A vehicle's battery is like its heart. When it's working well, everything runs smoothly, but when it's not, you're stuck. Our experts know that a dead battery can turn your day upside down. We diagnose battery problems efficiently and, if necessary, provide replacements using top-quality brands. Imagine you're in a hurry on a chilly morning, and your car doesn't start. A quick battery test could have saved you from that hassle.
Starters:
Starter troubles can leave you stranded in the most inconvenient places. You turn the key or push the button, and… nothing. It's frustrating! Whether it's a faulty solenoid or worn-out wiring, our technicians will pinpoint the issue and get your vehicle up and running. Just picture yourself in a parking lot with a car full of groceries – a smooth-working starter can be the difference between a minor hiccup and a major headache.
Alternators:
When your alternator fails, your car's electrical system starts running on borrowed time. Dimming headlights, a dying radio, and a slowly draining battery are signs that your alternator might be the culprit. At Rancho Smog Center, we're equipped to test, repair, or replace alternators as needed, so you can hit the road with confidence. Think about being on a road trip with your family – a reliable alternator ensures a smooth and enjoyable journey.
At Rancho Smog Center, we understand that your RV is not just a vehicle; it's your home on wheels. We are dedicated to ensuring that every aspect of your RV functions perfectly, so you can have worry-free and enjoyable adventures on the road.
When it comes to auto electrical repairs, we're the experts you can rely on. At Rancho Smog Center, we take your car's electrical issues seriously because we understand that they can throw your day into disarray. With our latest innovative technology and experienced technicians, you can trust us to keep your vehicle's heart and soul running smoothly.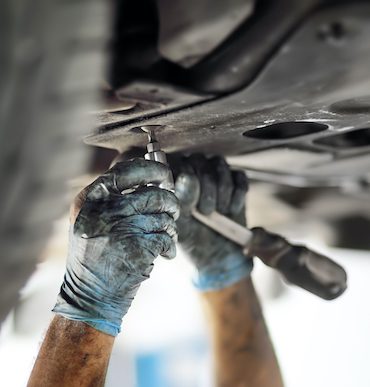 Why Choose Rancho Smog Center?
Expertise in Auto Maintenance and Repair
State-of-the-art technology
Transparent and Honest Service
Quality Parts
Customer-Centric Approach
FAQ's
Ready to get your vehicle's electrical system back in shape? Contact Rancho Smog Center today and experience reliable, expert service that you can trust!